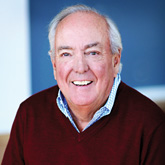 (cell) 208.720.0386

Dick Fenton
Broker/Principal
Dick is the managing principal for McCann, Daech, Fenton Realtors L.L.C. A 40 year resident of Sun Valley, he has extensive experience in development and brokerage of commercial and residential properties.
Dick is an active community leader President of the Arts Foundation, Emeritus Board Member of the Chamber of Commerce and Visitors Bureau and the 2005 Citizen of the Year. He is also a Board Member of the Fly Sun Valley Alliance and the Sun Valley Property News, as well as a former Vice Chair of the Community School and the past President of the Sun Valley Board of Realtors.
Dick's wife Georgie is Past Tournament Director and President of the Killebrew Thompson Memorial Golf Tournament benefiting leukemia and cancer research. Daughter Beth is a graduate of the Community School and Chapman University. Dick and Georgie enjoy skiing, tennis and sailing. He is a graduate of the University of Southern California and Harvard Business School.
Dick has long been one of the Valley's leading realtors, which he attributes in part to the large number of referrals from previous clients and in part to his extensive experience and his commitment to providing outstanding service.
Featured Property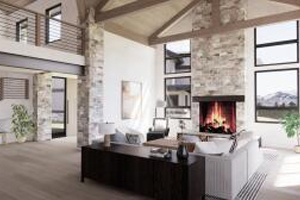 MLS#: 22-329173
These six sophisticated homes boast a custom aesthetic with instant appeal. Designed by award-winning firm RLB Architectura with interior design by Latham Interiors and landscape architecture by Eggers Associates. Construction by Elias Construction to begin June 2022 with occupancy of first home expected late 2023. Unit 802 has southern and western views that overlook the Weyyakin.
View Featured Property Details